In UMGC's bachelor's degree program in cybersecurity management and policy, you can prepare to become a leader in the protection of data. Our cybersecurity students frequently take first place in cyber competitions. This innovative, world-class program uses a multidisciplinary approach—drawing from fields such as management, law, science, business, technology, and psychology—to provide you with the most current knowledge and skills for protecting critical cyber infrastructure and assets.
UMGC was named a National Center of Academic Excellence in Information Assurance and Cyber Defense Education by the National Security Agency and Department of Homeland Security.
This program is also available as a minor.
About the Cybersecurity Management and Policy Bachelor's Degree
We've developed our cybersecurity management and policy program in conjunction with top employers to be relevant to your career growth. Industry experts consult on emerging topics, our faculty lend their extensive field experience, and an advisory board of senior executives ensure that you'll train for the highest level of information assurance.
You'll learn the techniques, policies, operational procedures, and technologies that secure and defend information systems in local and more broadly based domains.
Courses include ethics in information technology, security policy analysis, network security, practical applications in cybersecurity management, and emerging technologies, taught by senior staff, managers, and executives in the cybersecurity field, so you'll benefit from their firsthand knowledge and experience.
What You'll Learn
Through your coursework, you will learn how to
Protect an organization's critical information and assets by ethically integrating cybersecurity best practices and risk management throughout an enterprise
Integrate continuous monitoring and real-time security solutions with information collection, sharing, collaboration, and analysis capabilities to improve situational awareness and deployment of countermeasures in industry and government
Evaluate and assess the use of technology to support cybersecurity goals and objectives
Participate in forensic analysis of cyber incidents and assist in recovery of operations
Formulate, update, and communicate short- and long-term organizational cybersecurity strategies and policies
Coursework Examples
In past projects, students have had the opportunity to
Write various cybersecurity-related documents, including security policies, disaster recovery plans, and executive briefs
Analyze standards, best practices, and regulations in the cybersecurity field
Identify, investigate, and evaluate next-generation and newly emerging technologies that have the potential to support or improve cybersecurity and protect against threats
Industry Certification
This program can help prepare you for the following certification exam(s):
CompTIA Network+
CompTIA Security+
Systems Security Certified Practitioner (SSCP)
Cybersecurity Management and Policy Bachelor's Degree Requirements
Our curriculum is designed with input from employers, industry experts, and scholars. You'll learn theories combined with real-world applications and practical skills you can apply on the job right away.
Courses in the Major
CSIA 300
IFSM 304
CMIT 265
CMIT 320
CSIA 310
CSIA 350
CSIA 360
CSIA 413
CSIA 459
CMIT 425
CSIA 485
Electives
The bachelor's degree in cybersecurity management and policy requires 46 credits of minor and/or elective coursework.
General Education Requirements
Since some recommended courses fulfill more than one requirement, substituting courses for those listed may require you to take additional courses to meet degree requirements. Consult an advisor whenever taking advantage of other options. See information on alternate courses (where allowable) to fulfill general education requirements (in communications, arts and humanities, behavioral and social sciences, biological and physical sciences, mathematics, and interdisciplinary issues).
Research and Computer Literacy Courses
PACE 111M
or PACE 111T
or other PACE 111 course
(to be taken in first 6 credits)
LIBS 150
or CAPL 398A
or other general education elective
IFSM 201
(prerequisite to later course)
Communications Courses
WRTG 111
or WRTG 291
or other writing course
WRTG 112
SPCH 100
or other communication, writing, or speech course
WRTG 393
or other advanced upper-level writing course
Math Course
MATH 107
or other approved math or statistics course
Arts and Humanities Courses
HIST 142
or HIST 157
or other arts and humanities course
ARTH 204
or foreign language course or other arts and humanities course
Behavioral and Social Science Courses
ECON 201
or PSYC 100
or other behavioral and social science course
GVPT 170
or other behavioral and social science course
Biological and Physical Sciences Courses
BIOL 101
and BIOL 102
or other paired science lecture and laboratory courses
NUTR 100
or BIOL 160
or other science lecture course
At least 17 credits in the major must be earned in upper-level courses (numbered 300 or above). See overall degree requirements.
Career Preparation
This program is designed to help you develop skills to manage people and the technologies required to protect information, information systems, and infrastructures, including the nation's critical cyber infrastructures. It is ideal if you want to leverage your previous work experience to move into a team leader, supervisor, or management position within a corporate organization or government agency.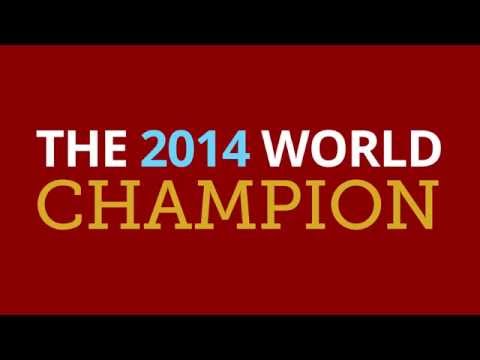 Why study cybersecurity anywhere else?
Special Designations
UMGC has been designated as a National Center of Academic Excellence in Information Assurance and Cyber Defense Education by the National Security Agency and the Department of Homeland Security and as a National Center of Digital Forensics Academic Excellence by the Defense Cyber Crime Center Academic Cyber Curriculum Alliance.